Soft Moving Co.
Brand Identity & Art Direction

2018 Kansas City Advertising Awards, Gold & Best of Student | 2018 District 9 Advertising Awards, Gold and Best of Student

Soft Moving Company introduces gentleness as a yet-considered asset in the moving industry, and hopes to treat the planet, clients, and their posessions with consideration and care. Soft also seeks to establish fairer industry standards by sharing fiscal data—such as prices, archived digital invoices, compensation details, and financial reporting—publicly.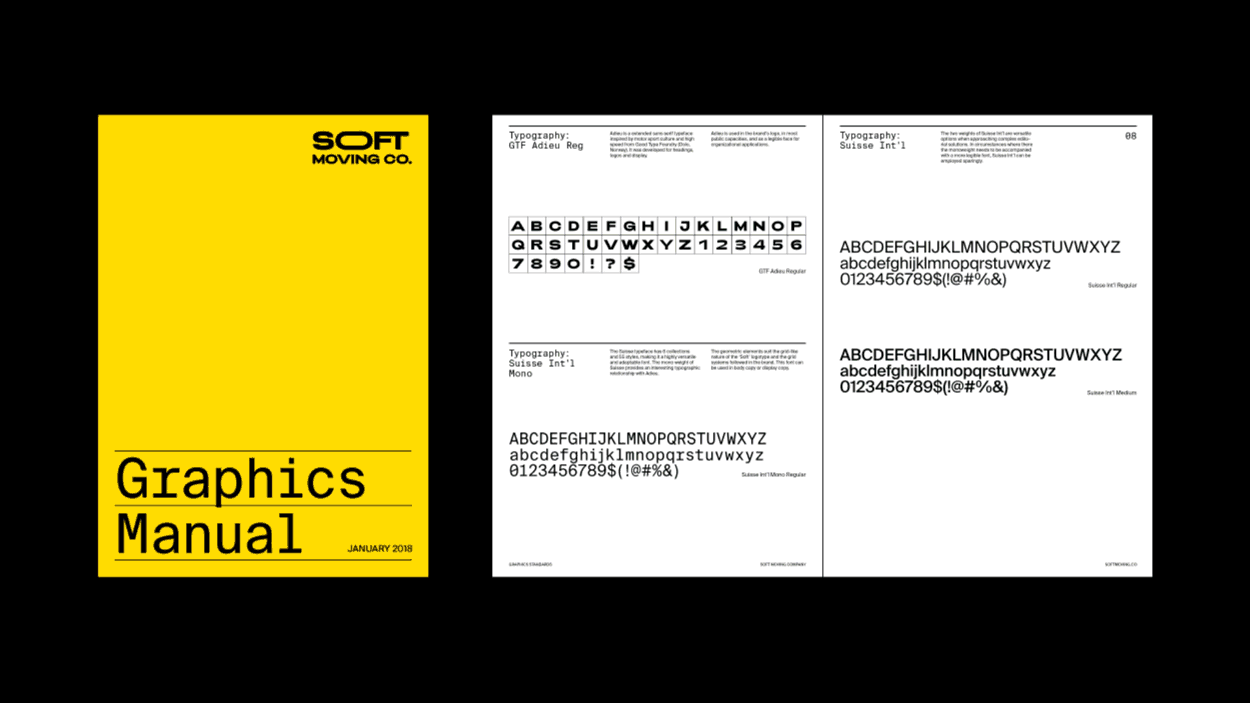 Special thanks to
Abbey Ulrich and Jeff McKee for photography, Lawrence Paper Company for samples, and all my friends who came out to help model.